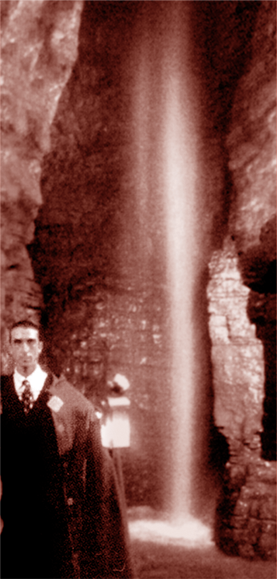 The Northeast's most natural cavern open to the public and offers underground adventure for all ages!
Since 1929, young and old alike have been thrilled by Nature's work. Well-informed tour guides begin the 1 hour long, half mile walking journey of discovery using the natural entrance. While descending the 103 steps, visitors can marvel at fossils of prehistoric life. Winding, intimate passages change into searing dome chambers. Ancient calcite formations gild the ceiling and walls. Dazzling reflections fool the eye, all en route to the breath-taking 100 foot underground waterfall.
Above ground, there's a shaded pond-side picnic area and a rockin' gift shop loaded with fossils, crystals, gems, minerals and other unique items.
671 Caverns Road off Route 7
Howes Cave, NY  (5 miles east of Cobleskill)
(518) 296-8558
www.secretcaverns.com