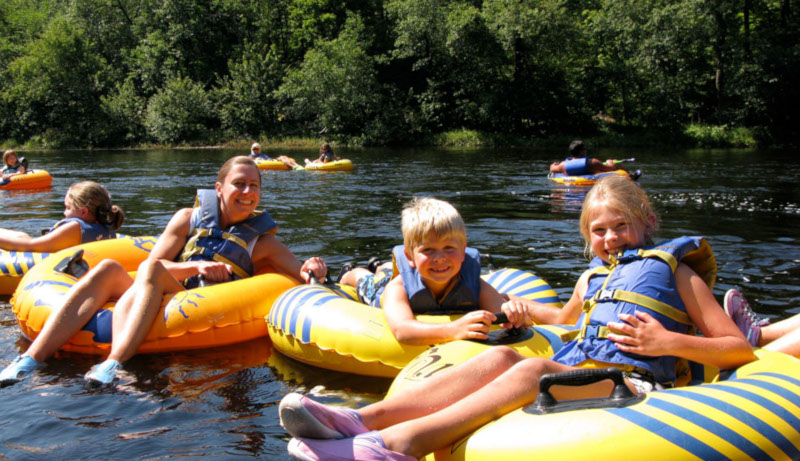 By Eric Hamell
Tubby Tubes Company
There's nothing like "Lazy River Tubing" on a beautiful summer day. The idea of floating on a calm river and letting the current take you down is a unique feeling. Time slows right down and allows you to take in the fresh air and sights and sounds of nature around you. Tubing requires no special skills and can be enjoyed by people of all ages and abilities.
It all started in 1844, when Charles Goodyear patented a process known as vulcanization of rubber, which allowed rubber to retain its elasticity and made it waterproof. This was later used for tires and eventually led to air-filled tubes. History is unclear on an exact date that people started using inner tubes to float down rivers. It has been estimated that river tubing has been around in one form or another for the past 75 years.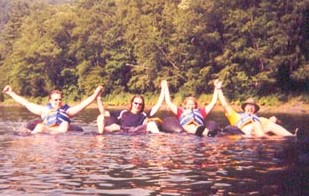 In the past 20 years, tubing has become very popular commercially and a wide variety of tubes have become available specifically designed for river tubing. From rubber to plastics, tubes continue to evolve and provide us with great crafts for the simple pleasure of floating down a river.
Important things to remember when tubing are: to always wear a lifejacket, bring drinking water, sunscreen and something on your feet like water shoes or sandals, and never litter. Keep it safe – it is best to use an outfitter when planning your river adventure.
So, if you're looking for an easy way to enjoy the great outdoors, get wet and relax in the sun, try lazy river tubing near Lake George NY!