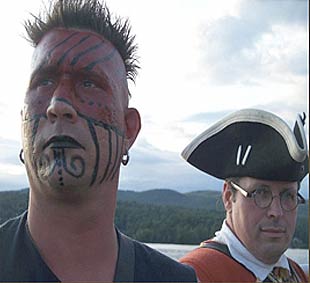 Last of the Mohicans Outdoor Drama Commemorates History.
Adapted from James Fenimore Cooper's classic American novel, this new theater adaptation has been written specifically to be performed outdoors under the stars in the Lake George Region. Outdoor historical dramas are truly special because they celebrate the unique heritage of their host communities. The story is brought to life upon the very ground where the historical events occurred. The sacred earth and surrounding environment become lead characters in the evening's performance.
Set against the backdrop of the siege of Fort William Henry in August of 1757, The Last of the Mohicans blends historical fact and romantic fiction to create an exciting tale that has been popular for nearly 200 years. With its proven story, including military skirmishes and Native American dance, flaming torches and roaring cannons, horses and period costumes, this new stage adaptation promises to have something for everyone.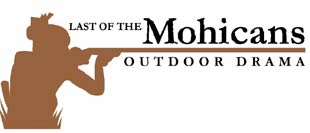 Each season the production grows in special effects, cast, and dramatic period costumes. The Outer Banks of North Carolina has The Lost Colony, which has played every summer for over 70 years.  Tecumseh! in Ohio has generated 10 million dollars of economic impact for its community since it opened in 1973. Experts in the outdoor drama field predict that The Last of the Mohicans Outdoor Drama could share that same success. History begins again!
Please Click here for more information on the show, tickets & a discount coupon!