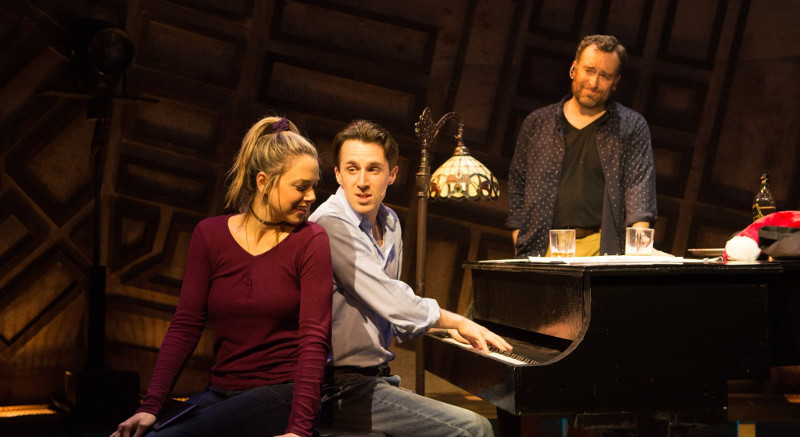 The Lake George performing arts scene is rich with uique venues, performances and activities. Whether you are here on vacation, or a year-round resident, new additions to the local arts scene continue to enrich and advance our experience.  With great local, regional, and national talent, you'll find all types of wonderful live performances, music and events. Here are a few of the many opportunities to enjoy high quality live entertainment in the Lake George and Adirondack regions!
Live Performances, Performers & Venues Near Lake George
The Lake Theater: Located right on Canada St. in Lake George, the Lake Theater has  the distinction of being "the most intimate professional dinner theatre in the entire United States". They are located at the Holiday Inn Resort, offering live Lake George performing arts productions with an amazingly talented cast! View their performances here.
Lake George Arts Summer Concert Series: Live performances every Wednesdya evening at Shepherd Park during July and August, as well as the world-class Jazz At The Lake festival in the fall. View their summer concerts here.
The Park Theater:  Opened in 1911, the Park theater on Park Street in downtown glens Falls Featured vaudeville acts and silent films. In 2014, local developer and business owner Elizabeth Miller purchased the theater and transformed it into a spectacular multi-use performance center and restaurant. All types of musical performance, including rock bands, '80's bands, blues and country, comedy, drama, dance. View all their events here!
Charles R. Wood Theater:  Since 2004, the Wood Theater in downown Glens Falls has hosted everything from from theater performances, musicals, and concerts, to dance performances, meetings, parties, weddings, rehearsals, auditions and educational classes. They have a full schedule ofUnique form as is and events for the whole family! View their events here!
Adirondack Theater Festival: The Adirondack theater Festival performers make their home at the Charles R Theater.  Performances are original works, created and performed by professional artists from New York City and throughout the country. They also operate the Adirondack Film Festival that takes place each fall. View their performances here.
The Strand Theater: located in downtown Hudson Falls, the Strand Theater offers a revival of music and arts events in a community focused setting. Hudson River Music Hall Productions, Inc. brings scores of performances and events to this  View their events here!
Ready for a day trip? There are many incredible live performance venues throughout our region:
Adirondacks:
Saratoga Springs:
Be sure to browse our website to learn more about Lake George arts, culture, and history!