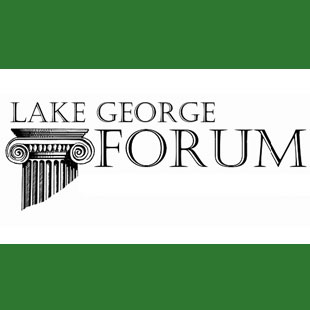 Dating back to ancient Rome, a forum was a market, a public place of assembly, and a gathering area for open discussions. Although seemingly simple, these ancient gatherings played an important role in developing the society we live in today: goods and trade practices were exchanged, philosophy and politics were discussed, and theatrical and athletic performances were displayed. Holding true to this 2,500 year old custom, the Lake George Forum is a meeting place for all to experience and enjoy.
Reviving the Lake George Forum to its original function as a social hub are new managers Rod and Lisa Simmons. They are bringing new spirit to the Forum, both literally and figuratively. They are proud to announce many new exciting activities, programs, and events that will be taking place at the Lake George Forum – including entertainment (comedy shows), and special events (Pop Idols Concert and Rock n' Skate), dining options, public skating, hockey teams, hockey lessons, and pro shop.
The true essence of sport is only seen through the amateur athlete. When players compete for the love of the game and personal growth above all else, sport is played in its purest form. The newest amateur sports team to the Lake George area is the Lake George Fighting Spirit Jr. 'a' hockey team, making their home at the Lake George Forum.
Unlike other Jr. 'a' hockey teams, the Spirit is taking a new approach. The team was formed by recruiting players, and their philosophy is to develop the players they recruit rather than cut or trade throughout the season. By combining a prep school environment with Jr. 'a' hockey, the players receive the benefits of both avenues. The Fighting Spirit consists of players from Europe, Canada, and throughout the United States. They are a part of the Northern States Hockey League, a league formed to promote similar sports philosophies, and the development of athletes to a higher level of play. This program, as well as the league, is also geared toward moving players on to college. Overall, the Spirit's goal is to develop young men who will become contributing citizens in society.
Come support your new hometown team and experience the Spirit of the Forum!
Please visit Lake George Forum's detailed page in our business directory for more complete information, or visit their official website at www.LakeGeorgeForum.com