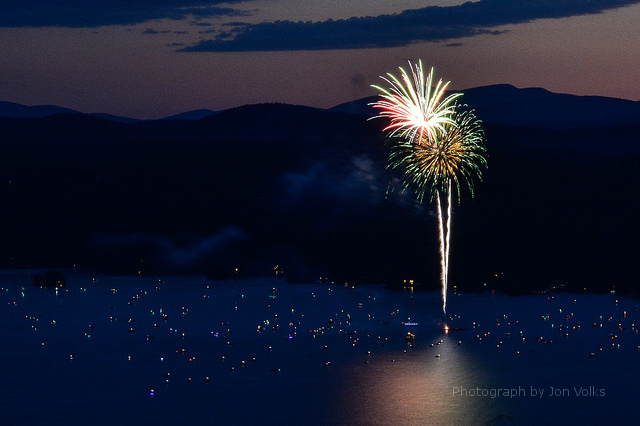 What: 4th of July Fireworks in Lake George
When: Wednesday, Jul 4, 2018 – 9:30 PM
Where: Shepard Park & Lake George Village Waterfront, Canada Street & Beach Road Lake George, NY 12845
How Much:  FREE ADMISSION
Join us for an old fashioned Fourth of July on the shores of Lake George in Upstate New York! Summer is here, the weather is gorgeous, and all the fun and excitement that Lake George has to offer awaits!
The Lake George 4th of July Fireworks are a memorale event. Visible along both sides of the lake for quite some distance, they provide a spectacular show to delight onlookers.
Tip: Visit the Lake George Chamber Idepedence Day Fireworks page for tips on what to expect when you arrive!
There are a number of great festivities taking place in the region. Here are some Regional celebrations around the area;
July 4th, 2018 – Adirondack Independence Day Celebrations