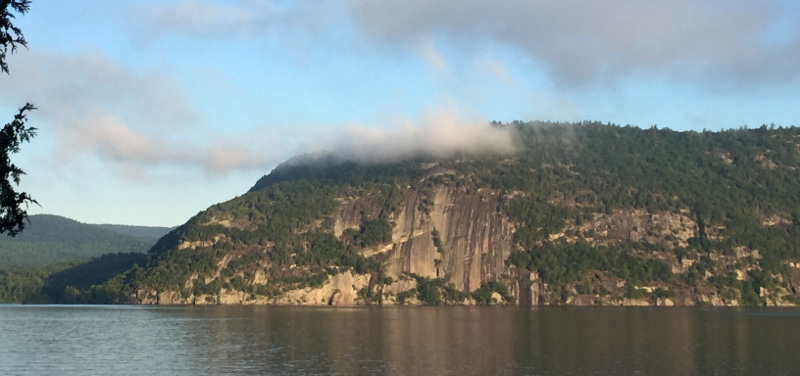 Sparkling mountain lakes are sprinkled like diamonds throughout the foothills of the Adirondacks. The largest of these is Lake George, one of the largest inland lakes in the country and arguably the most beautiful Adirondack lake. The Queen of American Lakes, as it was christened by Thomas Jefferson and other famous visitors, is fed by mammoth underground springs, giving it it's deep green color because it receives almost no surface flow. Here is a body of water which is not only crystal clear but drinking-water pure and those of us who love Lake George ask only that you keep the water clean and the shores green.
The first person to see Lake George was St. Isaac Jogues, a French Jesuit Missionary, who christened it Lac du St. Sacrament in 1646. Over a hundred years later Major General William Johnson was encamped at the head of the lake and re-named it in honor of his king. There are 109 miles of shoreline in that spectacular 32-mile sweep which covers some 44 square miles and includes about 300 private and state-owned islands. Surprising to many is the fact that the mouth of the lake is at Lake George Village and its outlet to the north at Ticonderoga. This outlet is linked to Lake Champlain by the LaChute (or Ticonderoga) River and drops 210 feet over a series of falls spread along the mile-long length. Control of Lake George and Lake Champlain dictated the routes of Colonial conquest.
Lake George is a local and regional treasure, and hailed nationally as a premier vacation destination spot.