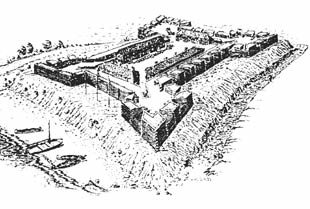 A restored 18th Century log fortress that was originally built in 1755 by Major General William Johnson during the French and Indian War to block French military advances from Canada into colonies along the Lake Champlain-Hudson River valley route; it also served as a northern defense for the colony of New York.  Having been captured, destroyed, and covered with sand by General Marquis de Montcalm in 1757, the Fort remained untouched until restoration began in 1952 from numerous and exact plans left by British Army engineers.The fortress stands proud on its promontory overlooking Lake George.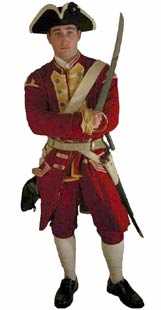 Tour the grounds and the restored buildings. Experience the exciting re-enactment of dramatic events through "Living History" such as musket firing and grenade bomb-toss demonstrations, cannon firing, and musket ball moulding demonstrations.  Hundreds of Colonial and Indian artifacts recovered from the site document the day-to-day lives of the men and women who lived and died in this important period of history. These together with audio visual displays, acudramas, and the literary classic, "The Last of the Mohicans," illustrate the realism of life on the Colonial frontier.
Canada Street (Route 9)
Lake George Village, NY 12845
(518) 668-5471
For more information, please click on "Fort William Henry Museum" below.