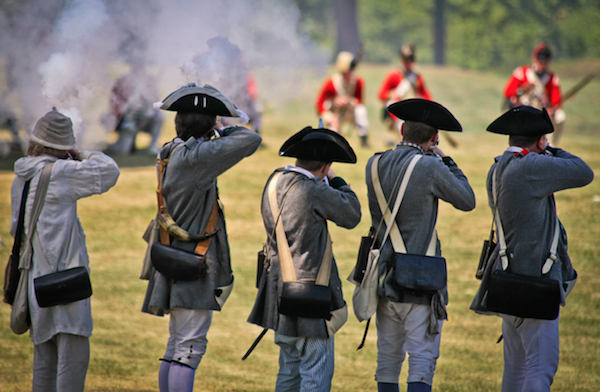 Fort Ticonderoga:  Visit Fort Ticonderoga and experience some of the greatest moments of America's history! Fort Ticonderoga is the site of strategic military significance in the 18th century, landmark preservation in the 19th century, and monumental restoration in the 20th century. Today, Fort Ticonderoga is an independent non-profit educational organization, a thriving learning campus, a museum, and a major cultural destination in one of America's most beautiful settings.
Fort Ticonderoga sits on 2,000 acres of picturesque landscape alongside Lake George and Lake Champlain. Visitors of all ages can become fully immersed in the site's epic story through daily activities, weapons demos, museum exhibits and beautiful gardens. Recreational activities that highlight Fort Ticonderoga's rich historic landscape include a scenic battlefield hiking trail and canoe rentals that provide a unique perspective of the Fort's story and exquisite natural beauty. Visitors can also witness a birds-eye view of Fort Ticonderoga's strategic military landscape at the summit of Mount Defiance! The "Mount Defiance: Witness to History" tour is offered each day at 4pm and tickets may be purchased at Fort Ticonderoga or Mount Defiance. Behind-the-scenes tours and special events give once-in-a-life time experiences to visitors. Popular evening programs such as the Guns by Night and Garrison Ghost Tours allow visitors to experience Fort Ticonderoga at night. New this year – the Armchair General Tour will bring visitors to the summit of Mount Defiance for a rare twilight view of the spectacular and historic landscape overlooking Lake Champlain and the Green Mountains of Vermont. Enjoy a newly designed 6-acre Heroic Corn Maze opening August 15th – October 19th. For more information on special events, daily programs, and battle re-enactments, visit www.fortticonderoga.org to see what's happening throughout the season.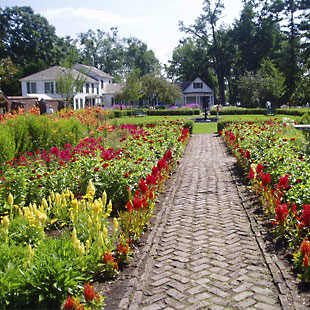 The King's Garden located on Fort Ticonderoga's historic landscape is the largest public garden in the Adirondack and Lake Champlain region and is one of North America's oldest gardens. The stately King's Garden recreates the estate's Colonial Revival garden of 1921, incorporating brick pathways, teahouse and the reflecting pool with 32 colorful flower beds and a historical herb Garden. Guests will roll up their sleeves and dig into Fort Ticonderoga's centuries of horticulture in the formal garden along with the Discovery Gardens – the Garrison Garden, Children's Garden, and Three Sisters Garden. A new interactive 18th century American Garrison Garden will bring this vibrant, living garden space to life and highlight the vital vocation of gardening that was an important part of soldiers' duties at Fort Ticonderoga.
Hours & Location:
Open rain or shine 9:30 AM – 5 PM
May 10th – November 2nd, 2014
Route 74 East/ 100 Fort Ti Road
Ticonderoga, NY  12883
(518) 585-2821
www.FortTiconderoga.org
* Click here for more info on Fort Ticonderoga