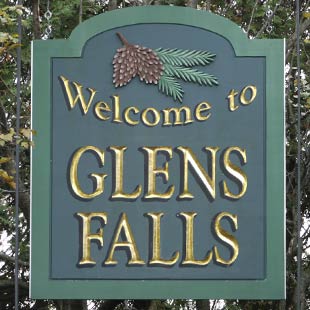 On March 13, 1908, the Village of Glens Falls went from being the largest village in New York State to an incorporated city when Governor Charles Evans Hughes, a Glens Falls native and future US Supreme Court judge, granted the city its charter.
In 2008, the city of Glens Falls is celebrating its 100th year as a New York State chartered city.

…that the city of Glens Falls is known as the "Gateway to the Adirondacks" because of its unique location bordering the very edge of the Adirondack Park. Each year, Glens Falls welcomes thousands of visitors traveling to the Lake Champlain Valley and Adirondack Mountains of Upstate New York.