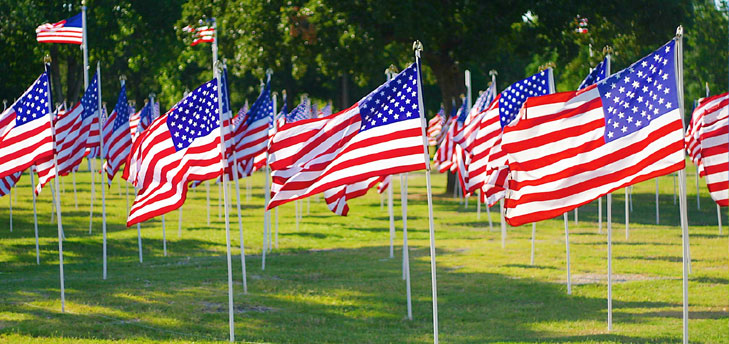 Memorial Day is about honoring the men and women of all the branches of the U.S. military who have lost their lives serving their Country. To support the troops and remember those who have fallen, be sure to attend local parades, services, memorials & ceremonies. Previously known as Decoration Day to honor those who died in the Civil War, Memorial Day is the official day to commemorate all U.S. soldiers.
You will find many Memorial Day Weekend parade, memorial & ceremony events scheduled throughout the greater Lake George Region including the areas of: Lake George, Hague, Bolton Landing, Fort Ticonderoga, Glens Falls/Queensbury, Lake Luzerne, Warrensburg & more!
• Click here for a list of area Memorial Day Weekend parades, services & ceremonies.
Happy Memorial Day!