Spring… what a beautiful time of year. Winter has quietly come to an end, and the awakening period has begun! Birds are chirping, flowers are blooming, and people are ready to get outside and take part in a variety of fun activities during the Spring season. What better place to do just that than in the Lake George NY & Adirondack Region! Below, find a variety of events, activities, attractions & other things to do during this Spring! Please keep in mind that most Lake George Area businesses open for Memorial Day Weekend; however, those included on this page are open year-round or begin in early spring!
By the way, Spring is not only a great time to visit the Lake George area, but it's the perfect time to plan & reserve your summer vacation! Navigate this entire Lake George Guide website to help with your search.
---
2016 Springtime Events:
Here are some highlighted Springtime events you won't want to miss. For a more detailed list of events, check out Calendar of Events page, Antique & Art Events Page, and Exhibits page.
March Weekends – Maple Sugaring in the Adirondacks
Each weekend in March, learn about the very unique process of making maple syrup. See first hand how sap from New York maple trees are tapped, collected & boiled to make delicious maple syrup & maple sugar! Take the whole family to visit regional farms!  Click here for more info.
March 19, 2016      Glens Falls Brewfest
Enjoy a variety of local, regional, and national brewers, as well as entertainment and awards for best brewer at The Queensbury Hotel in Downtown Glens Falls from 4-8PM.  A Fundraising event for the Adirondack Theatre Festival and the Feeder Canal Alliance. (518) 743-9463. glensfallsbrewfest.org

March 19-20, 2016    St. Patrick's Day Weekend
Lake George Village will be having their fourth annual Sham "Rock" The Block, featuring Irish music food, Celtic games, parade, kids activities, & more. This event is held on lower Amherst Street & Shepard Park. Sat. Hours:  from 10AM and Sun. Hours:  from 12Noon. Parade is on Sunday traveling north up Canada St. to Amherst St. Have fun!
April 1-3, 2016      Great Upstate Boat Show
View new & pre-owned boats on display, top boat brands, Upstate NY dealers & boating lifestyle vendors/ Fri. 11AM-8PM, Sat. 9AM-7PM, and Sun. 10AM-5PM.  Boat Show event located at the Adirondack Sports Complex (The Dome) on Sherman Ave., Queensbury. Visit website for more info:  greatupstateboatshow.com
April 3, 2016      Peoples Pixel Project
Lake George Arts Project's 7th Annual video short festival featuring a variety of genres including narrative, tunes, experimental, animated & short film. Showing and awards take place at the Wood Theater in Glens Falls at 3PM. (518) 668-2616.  lakegeorgearts.org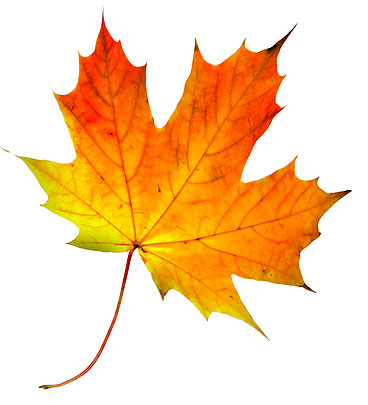 April 30 – May 1, 2016      Maple in April Festival
Enjoy an entire weekend of maple related activities including a maple cooking contest, stories on maple sugaring & farms, folk music, a maple breakfast, flea market, as well as crafters, food vendors, historic guides, and more. Evens taking place on Rockwell Street in Hadley/Lake Luzerne. View website for more info:  hadleybusinessassociation.net

April 22, 2016     Earth Day
In celebration of Earth Day on April 22, 2016 – find a spectacular array of outdoor activities throughout the region all during Earth Week! Earth Week – Earth Day
May 7-8, 2016      Adirondack Adventure Festival & 59th Annual White Water Derby
Take the family to the Gore Region for a variety of family-fun activities including guided hikes, bike tours, music, food & river rafting trips featuring the 59th Annual White Water Derby. Events take place at various locations in North Creek. More information: whitewaterderby.com  adirondackadventurefestival.com
April 30 – May 1, 2016      Lake George Community Garage Sales
Enjoy a variety of garage sales throughout the Village of Lake George. (518) 668-5755. (518) 668-5771.  LakeGeorgeChamber.com   LakeGeorgeVillage.com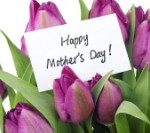 May 8, 2016      Mother's Day
Make it the perfect Mother's Day celebration in Lake George! Many local businesses offer wonderful Mother's Day brunches, lunches, dinners & cruises on Lake George.  Visit the Mother's Day page for more details.
May 21-22, 2016      Italian Festival & Craft Show
In celebration of the Italian heritage, enjoy a variety of Italian festivities featuring: "The Very Finest Arts & Crafts Vendors," catered food, strolling entertainers, wine-tasting, sweets galore, "squashing of the grapes," kids & adults activities, dunking booth, and much more! All happening on Canada Street in front of Shepard Park, as well as withing the park in Lake George Village. Sat. 9AM-9PM & Sun. 9AM-6PM. Call Village at (518) 668-5771 for more info, or visit: lgcraftshows.vpweb.com
May 28, 2016      Memorial Day Parade in Lake George Village
Don't miss the very special Memorial Day Parade on Saturday, May 28th down Canada Street in Lake George Village. Call the Village of Lake George for more information:  (518) 668-5771.
Click here for a list of other Memorial Day Parades happening throughout the greater Lake George Region.
June 1-5, 2016     Lake George Elvis Festival
Enjoy a weekend of Elvis!  Elvis Tribute Artists from all walks of life will be performing and competing at various venues throughout Lake George.
For more information and a full schedule of events including venue locations, please visit the official website: lakegeorgeelvisfest.com
June 3-5, 2016      E.S.T.R.A. Tow Truck Show
The Empire State Towing & Recovery Association will be having their annual Tow Truck Show in Lake George featuring vendors, trainings, demonstrations, prizes, Nascar tickets, classes, certifications, and more. Held at The Fort William Henry Resort in Lake George Village. 1-888-853-7872.  estranys.com
June 7-11, 2016      Americade Motorcycle Touring Rally
"The world's largest multi-brand motorcycle touring rally" will be celebrating its 33nrd year in 2015. This annual festival attracts 50,000-100,000 people each year. These motorcycle enthusiasts enjoy the abundance of scheduled events & activities throughout the week – including exclusive guided tours, boat cruises, stunt shows, rodeos, comedy shows, vendors, demos & displays, and much more. Americade is held throughout the entire Lake George Region. Visit official website for full info & schedule: americade.com
June 12-18, 2016      Lake George Area Restaurant Week
For a fixed price of only $20.16, participating regional restaurants will offer a special 3 course meal. Be sure to try Lake George Area Restaurant Week during the Fall season as well!  September 11-17, 2016. More information provided by the Lake George Chamber including participating restaurant and their menu choices: (518) 668-5755.  lakegeorgechamber.com
June 18-19, 2016      LARAC June Arts Festival
44th annual outdoor fine arts & crafts festival featuring 200+ regional artists, live music, food, and activities/ 10AM-5PM. City Park in Downtown Glens Falls. larac.org
---
Springtime Activities:
Get outside with the family and explore these popular Springtime outdoor activities:
Bike Riding
Take the whole family for a leisure bike ride this Spring! The Warren Country Bikeway is a great safe choice, suitable for walkers & joggers as well.
Boating & Sightseeing on Lake George
Take in the beautiful Spring landscapes of Lake George on a sightseeing boat cruise. Boat rides are a great way to really understand why Lake George is known as The Queen of American Lakes.
Fishing
The perfect outdoor Springtime activity to do with the kids. Get a fishing permit and either try your own fishing excursion or take a charter fishing trip with a licensed guide.
Golfing
Partake in a little Spring fun & exercise in the beautiful outdoors at various golf courses located throughout the Lake George Region.
Hiking
Marvel at the wonderful new Spring flowers & plant foliage while hiking in the Adirondacks. With comfortable springtime weather temperatures, this outdoor excursion should be a people pleaser.
Hot Air Ballooning
A hot air balloon ride is a perfect outdoor Spring activity! Digest the magnificent aerial views of the Lake George Region.
Natural Attractions
Explore some natural attractions throughout the greater Lake George Region this Spring including: High Falls Gorge,  Secret Caverns, and Natural Stone Bridge and Caves. Due to the nice Spring weather so far, some attractions may open earlier than scheduled.
Scenic Rides & Drives
Take in the beautiful Springtime landscapes by going on a scenic ride or drive… by car, by bicycle or by train  throughout the greater Lake George Region.
Tube Sliding
What is tube sliding? It's definitely something you won't want to miss out on. Take a tow lift to the top of the hill, and slide down a variety of downhill synthetic slides in a single or family size raft/ tube. Fun, Fun, Fun!
Whitewater Rafting
Perhaps maybe the most popular Springtime outdoor activity, Whitewater Rafting in the Adirondack Region boasts incredible fun, attracting visitors from all over.
Zip Lining – Tree Top Adventure
There may be nothing more unique than taking a zip lining outdoor adventure through the Adirondack forest. This exhilarating experience will be a popular hit for the whole family.

Late Winter/Early Spring Snowy Activities
Outdoor winter activities still extend into the early Springtime. Visit the Winter Season page for outdoor snowy activities including: cross county skiing, downhill skiing, ice hockey, snowshoeing, snowmobiling, and many more!
Looking for more things to do? Support the community and visit these places this Spring:
Exhibits
Spring Art! Many local artists are featured in a variety of cultural & art exhibitions that are displayed at regional museums, galleries, and community/cultural centers this Spring.
Farmers' Markets
Don't miss out on fresh produce grown locally by our regional farmers all year round. You'll find a variety of satisfying choices at a variety of locations this Spring. Support the Farmers this Spring!
Museums & Historical Centers
Enjoy the culture & history of the greater Lake George Region by visiting a variety of museums and historical centers. Many of them are open in the Spring and even all year round.
---
Springtime Attractions:

Spring Break/ Kids Spots
Looking for places to take the kids during Springtime or Spring Break vacation? The following list of Lake George Area attractions & organizations are great kids spots the whole family will absolutely enjoy.
Great kid fun during Spring Break!
Kid Games
For the unfortunate bunch who can't make it to Lake George this Spring, perhaps some Lake George & Adirondack themed games may be of interest? Check out a variety of printable kid's games, puzzles, word search and coloring sheets.
---
 Springtime Lodging, Dining & Shopping:
Although many regional hotels/motels, restaurants, and shops are not open for business until Memorial Day Weekend, there are a handful of establishments that keep year-round hours. Please visit our Winter Season page for a list of year round lodging, dining & shopping businesses.
---
For more complete information on what there is to do during late Spring, Summer & Fall months, please visit the following pages: Events, Attractions, Outdoor Recreation & Sport, Lake George Regional/ Area Info, Lodging, Dining, &  Shopping – or just browse this entire website!
* This page will be frequently updated. Please check back soon for more Springtime activities, updates, & information.