View the print version of the Lake George Guide Online! Browse through our Flipbook to find what to do & where to go before you get here. Once you're here in the Lake George Region, pick up a copy of the guide in print… it's Free and available everywhere – throughout the Spring, Summer & Fall seasons (May – October)!
The Lake George Guide Fall 2013 Issue is out now thru the Fall Season!

 View Lake George Guide Flipbook!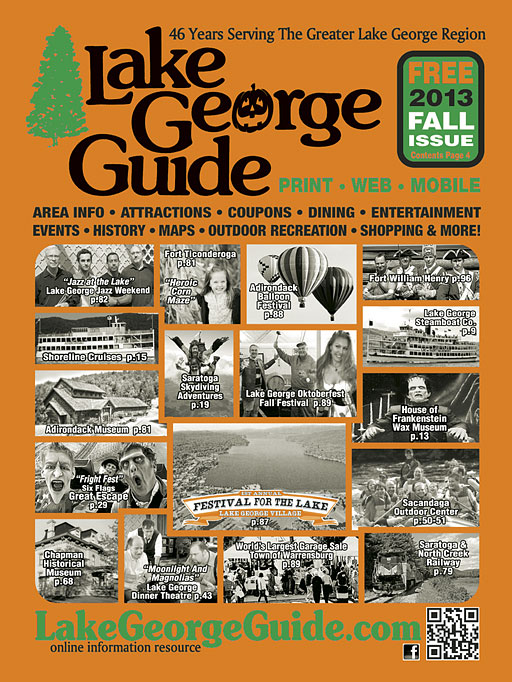 2013 Fall Issue
Flipbook