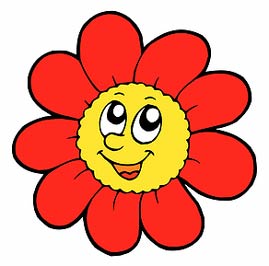 There is no better way for kids to find out why the Lake George Region is such a great place to live and what makes it so much fun to live here, than to hear from kids themselves. It's all about "kids telling kids" what to do and see. Find out from three local natives: Brady, Peyton, and Victoria!

Brady's Picks…
Brady – 5 years old
Brady is thoughtful, entertaining, generous and delightful. Everyone knows he enjoys anything that big brother Peyton enjoys. That means, he likes to run, swim, play, and go to the YMCA. But, when asked what his favorite things to do in the summer are (without big brother Peyton is the room), he carefully thought out his answers and replied with the following answers:
• play wii (Mario Brothers and Birthday Bash)
• eat ice cream, onion rings, pops, oranges, and strawberries
• swim in the pool (only during the day, not at night)
• go to the playground with big brother Peyton and Aunt Nenny
• play miniature golf
• go kayaking on the Hudson River & Moreau Lake (with his blue & black life preserver)

Peyton's Picks…
Peyton – 8 years old
Peyton is smart, inventive, energetic, and imaginative. He enjoys playing the wii, eating peanut butter and jelly sandwiches, licking vanilla ice cream cones, slurping strawberry shakes, playing Bakugan, and wearing Silly Banz. Peyton also likes sports (including karate, football, lacrosse, basketball, swimming, and especially soccer games), and loves being outside during the nice weather. He is very fortunate to live in the Lake George Region, for he has unlimited choices to choose from when he's eager to embark on a new adventure. When asked what his favorite things to do in this area are, he responded with the following answers:
• Going to the Amusement/ Fun Parks like the Great Escape
• Playing at the playgrounds
• Going to the YMCA
• Kayaking with his mom on Moreau Lake (with his blue life preserver)
• Watching movies at the Drive-ins with his family
• Visiting Up Yonda Farm Environmental Education Center to see frogs and snapping turtles. (He has gone there on school trips and birthday parties.)
• Shopping for Silly Banz at Happy Jack's

Victoria's Picks…
Victoria – 12 years old
Victoria is intelligent, intuitive, compassionate, and talented. She loves to read, play the guitar, collect Silly Banz, and write in her journal. As the oldest of the three natives, Victoria was so kind to give us more information by answering some questions about herself, what she loves about living here, and what she enjoys doing in the Lake George Region. Read what she says (please note that the answers below are typed exactly how Victoria answered the questions. Nothing was changed or edited – yes she's that smart).
Question 1:  In general, how would you describe yourself? What do you like to do? What do you enjoy doing? What are your hobbies?
Victoria's Answer:  I'm a very outgoing person. I enjoy helping people. I love animals, crafts and anything to do that includes art and music. I work hard in school and take pride in getting good grades and making my teachers and parents proud. I also enjoy reading and creative writing.
Question 2:  What are your favorite activities or things to do in the Lake George Region?
Victoria's Answer:  I like to go to the local county fairs. I have fun bringing my dogs to the park, and taking them for a run. I like to go on picnics with my mom. I look forward to all the shops opening in Lake George Village. It's fun window shopping and checking out all the new trends. I also like horseback riding and going to area zoos.
Question 3:  Are there specific places that you like to visit in the Lake George Region?
Victoria's Answer:  My favorite place to eat is "The Log Jam" restaurant – they have fantastic prime rib, and an extensive salad bar. I enjoy mini-golfing with my friends. I also like checking out the bargains at the outlet centers.
Question 4:  Are there certain activities, events and/or places that you would recommend to other kids? Something that either local kids or visiting kids wouldn't want to miss out on?
Victoria's Answer:  "The Great Escape" is bundles of fun for the whole entire family. Also, for the little ones, "Magic Forest" is a ton of fun – they have rides just their size, and magic shows that are very entertaining.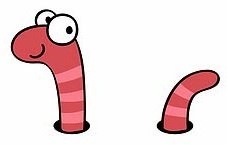 < Return to Kids Activities Main Page