This Lake George Village and Town Map is very helpful for those interested in finding locations or getting around Lake George, NY. Locate popular Lake George landmarks and points of interest – including Lake Ave. Beach, Shepard Park, Million Dollar Beach, Usher Park, Fort William Henry, Battleground Public Campground (Battlefield Park), Fort George Park, Prospect Mountain, and the Chamber of Commerce; as well as important streets one should know when traveling around the town of Lake George and Lake George Village – such as Route 9, Canada Street, Lake Shore Drive/Route 9N, Beach Road, and Route 9L. Use the Lake George Guide Area Map to view points north, south, east and west of Lake George.
To print this Lake George Village/ Town Map or view a larger pdf version, click image (below) or click here.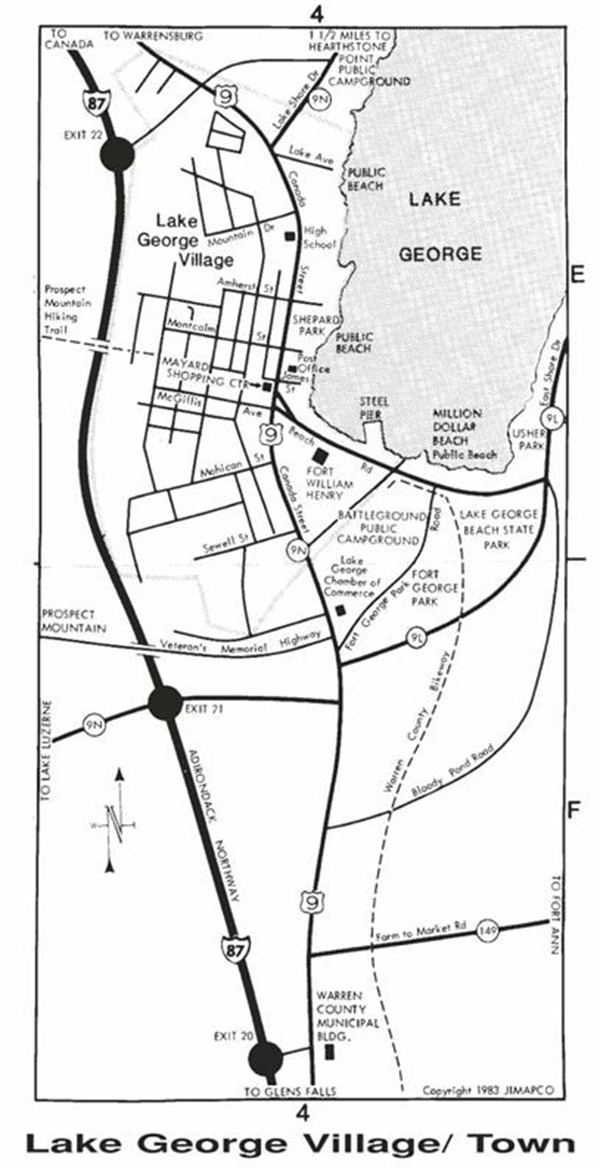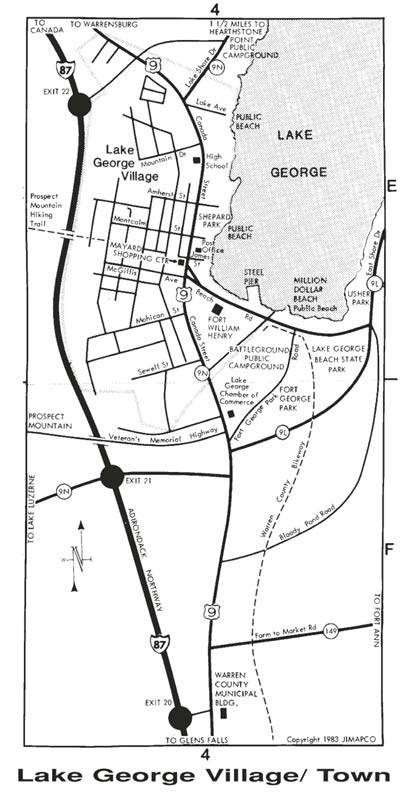 This map was specifically produced for the Lake George Guide. It can not be used in any other website or print publication.