This Glens Falls Area Map focuses on the region just south of Lake George, including the Town of Queensbury, Glens Falls, and South Glens Falls. Many popular and important regional locations are indicated on this map such as: Glen Lake, Warren County Bikeway, Warren County Municipal Building, Adirondack Community College, the Warren County Airport, Aviation Mall, Glens Falls International Ski Trails, Crandall Park, West Mountain Ski Center, East Field, Glens Falls Civic Center, Glens Falls Hospital and the Hudson River. View the Lake George Guide Area Map if you are interested in areas north, south, east, and west of the Glens Falls Area.
To print this Glens Falls Area Map or view a larger pdf version, click on the image (below) or click here.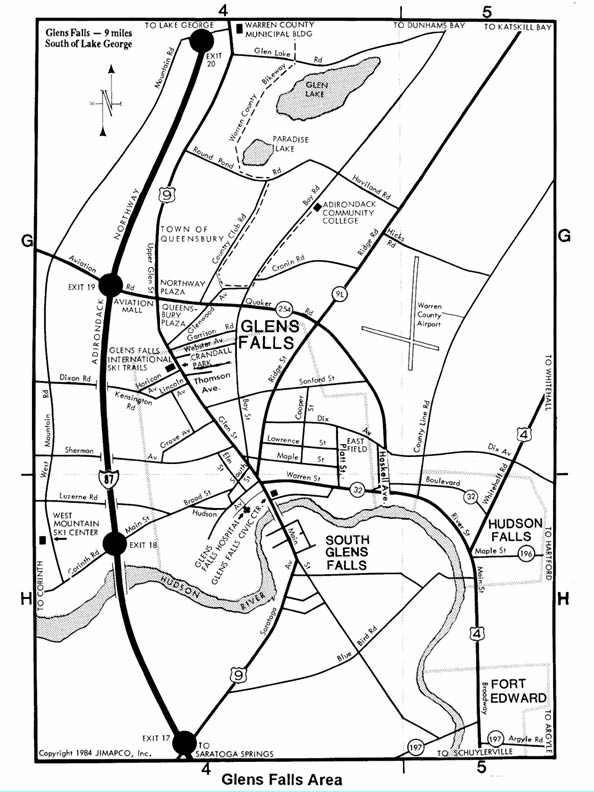 This map was specifically produced for the Lake George Guide. It can not be used in any other website or print publication.