Try this Maze Game, one of the Original "Lake George Guide Kids Games." Georgie The Lake George Monster is trapped at the bottom of Lake George in one of the underwater historic shipwrecks. Follow the maze until the end and free Georgie! It's true, there actually are underwater shipwrecks at the bottom of Lake George. Many of these shipwrecks (including the Land Tortoise and The Sunken Fleet of 1758), as well as other archaeological finds date back to the 18th Century French and Indian War. They are displayed deep below the water's surface in what is known as Lake George's "Underwater Museum." Isn't that "a-MAZE-ing?"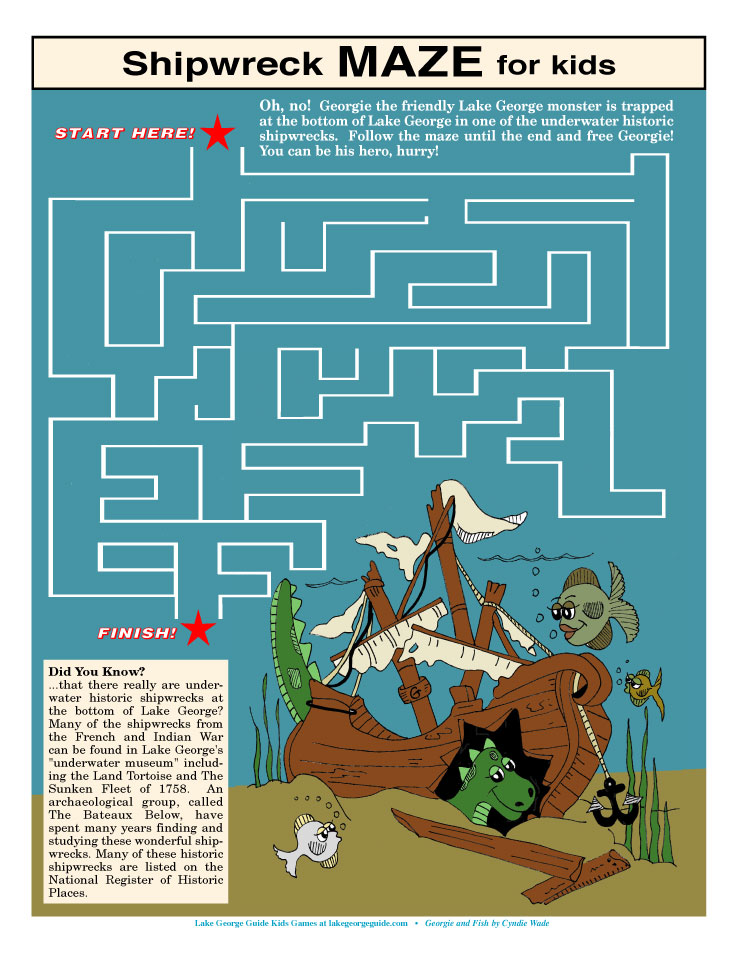 To print this Underwater Shipwreck Maze, either click on the above image or click here.


"Georgie the Lake George Monster"
Georgie and the fish (above) are original creations by local artist Cyndie Wade. Her "Georgie" design is featured in other Lake George Guide Kids Games.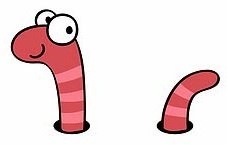 < Return to the Kids Activities Main Page